When:
April 27, 2015 – April 28, 2015
all-day
2015-04-27T00:00:00-04:00
2015-04-29T00:00:00-04:00
Where:
JFS Ottawa
2255 Carling Avenue
Contact:
Robert T. Muller, Ph.D., C.Psych.
613-722-2225, fax # 613-722-7570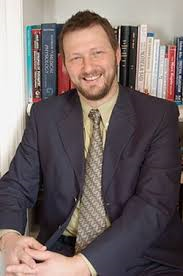 Attachment-Based Strategies for Healing Workshop

Engaging Traumatized Clients Who Avoid Attachment, Closeness and Painful Feelings
Robert T. Muller, Ph.D., C.Psych.
April 27 & 28, 2015, 9 a.m. to 4 p.m.
JFS Ottawa - 2255 Carling Avenue, Suite 300, Ottawa.
You will learn:
How to recognize characteristics of avoidant attachment
How to productively use trauma-related symptoms
How to maximize client engagement throughout the process
How to work with affect
How to recognize and use client transference
How to effectively manage and use therapist counter-transference
How to Plan for the termination phase
This workshop is designed for psychologists, psychiatrists, social workers, counselors and psychotherapists, and health/mental health professionals working with clients coping with trauma or trauma-related problems and symptoms.
Registration includes a copy of Dr. Muller's award winning book Trauma and the Avoidant Client: Attachment Based Strategies for Healing