When:
February 27, 2015 @ 6:30 pm – 10:30 pm
2015-02-27T18:30:00-05:00
2015-02-27T22:30:00-05:00
Where:
Theatre Passe Muraille
16 Ryerson Avenue
Toronto
ON M5T 2P3

Contact:
Irene N. Backhouse
416-736-5528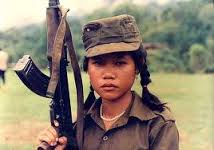 Did you know that:
-40 million children globally suffer maltreatment each year ¹
-1 in 3 students between the ages of 13 and 15 worldwide experiences bullying on a regular basis ²
-Teen suicides have tripled since 1970: the rates for Canadian
-Aboriginal youth are now among the highest in the world ³

You can make a difference in the lives of children and youth by supporting researchers whose work focuses on improving the life chances of children and youth everywhere.
You are invited to join us in a unique opportunity to support this work,
and raise awareness about child exploitation:
The LaMarsh Centre for Child and Youth Research is hosting a very special GALA benefit on FEBRUARY 27th, 2015 at 6:30 p.m.
Attendees will enjoy the following:
• An award-winning play: The Sound of Cracking Bones
• A keynote address by former child soldier Michel Chikwanine
• A cocktail reception with musical interlude by Kristin Lindell
• A Q & A with the play's director and actors
• Coffee and dessert
• An opportunity to bid on one of several exciting research talks    
   focused on positive development and well-being across the lifespan
Most importantly: An opportunity to contribute to critical research that supports children and youth
Donors who are interested in supporting child and youth research will be able to select from several ways of contributing:
•  Buying tickets to, and attending the event
•  Buying tickets and donating these to be distributed to youth
•  Becoming a sponsor for this event
•  Bidding on a research talk at the silent auction
We hope that you will join us on February 27th at the Theatre Passe Muraille (16 Ryerson Avenue in downtown Toronto), and will also encourage your colleagues, friends and family to attend!   Reception is at 6:30 pm; Keynote Address at 7:15 pm; Play begins at 8:00 pm.  Please encourage your colleagues, friends and family to attend!
Tickets are $160.00 each To RSVP and purchase your Gala tickets please click here
For more information about this event, click here for our flyer.  For donations or to inquire about sponsoring youth to attend this event contact: lamarsh@yorku.ca, 416-736-5528