When:
November 24, 2014 @ 10:00 am – 12:00 pm
2014-11-24T10:00:00-05:00
2014-11-24T12:00:00-05:00
Where:
280N York Lanes
4700 Keele Street
York University, North York, ON M3J 1P3
Canada

Contact:
Irene N. Backhouse
416-736-5528 or 416-736-2100 ext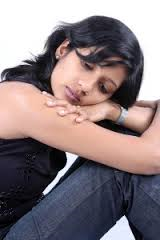 Youth Suicide - South Asian Population
Dr. Desmond Ellis (Sociology Department) and Aruna Papp will give a talk on youth suicide - South Asian population (more details to follow).
The high rate of suicide among South Asian young women has been documented in many European countries.  Suicide rates in Canada are higher than in Australia, the US and the UK. Those who attempt suicide once are 30% to 40% at risk of attempting it again. Among those at highest risk is young South Asian immigrant women. The problem of suicide by South Asian girls is a significant health problem already because immigrants from the Indian sub-continent constitute the second largest non-European group in Canada accounting for 3% of the total majority born outside Canada. It is likely to become an even greater problem in the near future because, by 2017 it is estimated that this population could more than double from approximately 1.3 million to between 3.2 and 4.1 million. The presenter's primary objective is to offer an explanation of the high suicide rate among South Asian girls and suggest ways of preventing them from committing suicide.
Please RSVP your attendance by November 21, 2014 - lamarsh@yorku.ca