When:
January 26, 2015 @ 11:00 am – 12:00 pm
2015-01-26T11:00:00-05:00
2015-01-26T12:00:00-05:00
Where:
280N York Lanes
4700 Keele Street
Toronto
M3J 1P3

Contact:
Irene N. Backhouse
416-736-5528

The LaMarsh Centre for Child and Youth Research, in partnership with York's Knowledge Mobilization Unit, invite you to attend a presentation by visiting scholar Dr. Lisa Wood, School of Population Health, The University of Western Australia.
Please  RSVP your attendance to lamarsh@yorku.ca by January 22, 2015.
Abstract: The landscape of childhood has undergone significant change in recent decades, both metaphorically and literally. Urban sprawl, 'stranger danger', vehicle dependency, diminishing backyards and shifting patterns of housing, work, school and leisure have eroded more traditional notions of childhood freedom and activity within our communities. The Child's Play Project evolved out of this context, coupled with concerns about the prevalence of 'plastic fantastic' playgrounds that lack opportunities for imaginative, free form play and contact with nature. When the project commenced in 2011, playspaces in schools, parks and other community settings were typically designed according to what adults think children will enjoy, or chosen from off the shelf 'playground equipment catalogues'.
Child's Play started with a very small research grant, but complemented by a big amount of researcher enthusiasm and a strong commitment to engage with children and relevant practitioners and policy makers to ensure that the research would be useful to the 'real world'. Children's voices, experiences and preferences became the central story line for conveying findings.  This  seemed to strike a chord, as subsequent phases of applied research were then instigated by schools, local municipalities and the Education Department. While it takes time to do 'hands on' research (including our own playground 'testing' and tromping through bush!) and partnership building, this has greatly enhanced the credibility of the research and the receptiveness to evidence-based advocacy.
The metrics of research impact are not publication citations, but include instead things like helping the Education Department to produce new play space guidelines; the good news stories shared by schools about transformations in children's play; the new collaborations with architects and urban planners, and hearing the pride in a Mayor's voice as she watches the excited faces of children and parents interacting in a newly launched natureplay area that was informed by our research. Another strand of Child's Play has focused on the more neglected 'play' needs of older children in the public realm –  this has a strong knowledge mobilisation emphasis, drawing on existing evidence in disparate ways, from advocating against skate park closures; lobbying for the need for places where teens can 'hang out' or working with community skateboarders and the University to crowdsource ideas and funds for a quirky skatable sculpture project.
This presentation shares insights and stories from our unfolding knowledge mobilisation journey via the Child's Play project; - it continues to be an evolving amalgam of research, community led opportunism, partnerships, advocacy, and civic engagement, fuelled by a personal passion for doing what is interesting, worthwhile and of course, playful.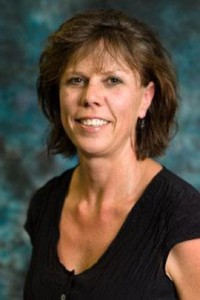 Bio: Dr. Lisa Wood completed her PhD in 2006, with a thesis that examined the relationship between neighbourhood environments, social capital and health. She has worked in the fields of health promotion and public health for the past 23 years in research, policy development, program and campaign planning, implementation and evaluation. This has included work with academic, government and non-government organizations as well as engagement as a public health consultant in Western Australia, nationally and internationally.
http://www.uwa.edu.au/people/lisa.wood