When:
November 21, 2014 @ 11:00 am – 12:00 pm
2014-11-21T11:00:00-05:00
2014-11-21T12:00:00-05:00
Where:
519 Kaneff Tower
4700 Keele Street
Toronto, Ontario
M3J 1P3

Contact:
Irene N. Backhouse
416-736-5528
Positive Parenting, Values, and Children's Prosocial Behavior in Eight Countries
Visiting Professor Conchetta (Tina) Pastorelli, one of the University of Rome's, (La Sapienza, Italy), most distinguished youth researchers will give a talk on Friday Nov. 21st at 11:00 a.m.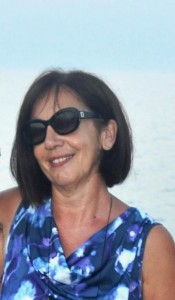 Abstract:
Reciprocal relations between two different dimensions of positive parenting (i.e., quality of the mother-child relationship and the use of balanced positive discipline) and children's pro social behavior were examined in Colombia, Italy, Jordan, Kenya, the Philippines, Sweden, Thailand, and the United States. Mother-child dyads (N = 1105) provided data over 2 years in 2 waves (Mage of child in wave 1 = 9.31, SD = .73; 50% female). A model of reciprocal relations between parenting dimensions, but not among parenting and children's pro social behaviour, emerged. Children
with higher levels of pro social behavior at age 9 elicited higher levels of mother-child relationship quality in the following year. Family-oriented values linked positive parenting to children's pro social behavior.