Congratulations to LaMarsh member Professor Kate Tilleczek who has been appointed Research Advisory Council Chair at Pathways to Education Canada. Pathways to Education is a charitable social innovation supporting youth in low-income communities to graduate from high school and build the foundation for a successful future.  The Pathways to Education Research Advisory Council is an advisory body of accomplished Canadian researchers, subject-matter experts, and experienced community leaders and practitioners in the fields of youth learning and development, educational attainment of youth living in contexts of disadvantage, school-to-workplace transitions, and community-based programming.Tilleczek is a professor in the Faculty of Education, and a Tier 1 Canada Research Chair in Young Lives, Education & Global Good. She is the founder and Director of the Young Lives Research Laboratory (CANADA) where she and her team employ international, interdisciplinary research into how young people navigate sustainable wellbeing in the digital age and how education could better support these efforts.
In addition to her new role, Tilleczek is editor-in-chief of Bloomsbury Education and Childhood Studies series and serves on the advisory committee at the Journal of Youth Studies and the executive committee of the Dahdeleh Institute of Global Health Research at York. Tilleczek is the recipient of several research and education awards, including the Canadian Education Association's Whitworth Award for Career Education Research Excellence for her work with/by/for marginalized youth and education policy and practice.
"We are honoured and delighted to welcome Dr. Tilleczek as Chair of the Research Advisory Council," says Pathways to Education's Director of Research and Evaluation, Konrad Glogowski. "Dr. Tilleczek's experience leading a variety of research projects in education with, for, and by young people as well as her expertise in theory and method for participatory and decolonized approaches to youth outreach and engagement will be a strong asset for our organization."Glogowski commended her for her extensive expertise in youth social development, education and well-being, noting it will provide the leadership and critical insights needed to further strengthen Pathways to Education's work in the area of research, measurement, and reporting.
Congratulations to LaMarsh member Debra Pepler!  On  December 28, 2019, Professor Debra Pepler was inducted into the Order of Canada. Her appointment was awarded by Governor General Julie Payette. "The Order honours people whose service shapes our society, whose innovations ignite our imaginations, and whose compassion unites our communities," reads the Governor General website. Professor Pepler was recognized "for her innovative,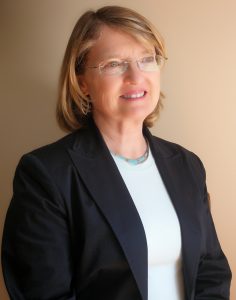 community-based research on social issues involving children and youth, which changed the way psychologists study bullying." Since 1984 Pepler has "conducted research that has been embedded in clinical, educational, and community settings." "The link between the quality of relationships that children and youth experience and their development has emerged in every project that I have done over the past 40 years," adds Pepler.  Pepler also developed a method of observing behaviour of children on school playgrounds using cameras and microphones. "We were able to step into children's worlds and see the complexity of bullying interactions. By understanding the nature of these interactions, we were able to work with educators to develop strategies and programming to prevent and address bullying problems," says Pepler.
Pepler has been a member of the Department of Psychology at York since 1988 and is now a Distinguished Research Professor of Psychology.  Most notably, in 2006, Pepler created PREVNet (Promoting Relationships and Eliminating Violence Network) in cooperation with Dr Wendy Craig, who was Pepler's first York PhD student. Craig obtained her PhD from York in 1993 and is now a department head and professor at Queen's University. PREVNet is a national network comprised of 120 researchers, 150 graduate students, and 62 youth-serving organizations. "Through education, research, training and policy change, PREVNet aims to stop the violence caused by bullying – so every child can grow up happy, healthy, and safe."It is all of this work that has led to Professor Pepler being nominated and inducted into the Order of Canada. "I know that I have been immensely privileged to be able to pursue research that I care about deeply. To be recognized for it is truly an honour, not only for me but for all of those with whom I have worked to improve the lives of children and families," says Pepler.Professor Pepler is now an Officer of the Order of Canada which recognizes national service or achievement. Professor Pepler and the other inductees will be invited to accept their insignia at a ceremony to be held in Rideau Hall in Ottawa at a later date.
Pepler is currently working with the Red Cross in developing "a website to share a timeline of the historical traumas that Indigenous peoples have experienced in Canada since contact in the 1500s" and is planning to start a blog "Growing Healthy Children" based on the link between quality relationships and youth development.
Congratulations to Post Doctoral Fellow Veronica Allan, working in Dr. Jessica Fraser-Thomas' lab, for her research and article on "Play-to-win attitudes in youth hockey sacrifice personal development for victory" in the Vancouver Sun. This research builds on fellow lab mate Cassidy's research (PhD graduate Fall 2018). Vancouver Sun Article "Play to Win"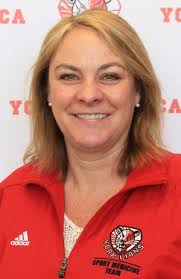 Congratulations to Dr. Alison Macpherson and her on-going research on safety in schools.  New measures in Ontario hoping to better concussion safety in schoolConcussion safety is top-of-mind for Ontario schools as Rowan's Law takes effect.
Congratulations to LaMarsh member Christine Till & her colleagues for their latest publication, "Experts challenge study suggesting children exposed to higher levels of fluoride in utero may have lower IQ scores", in the Globe and Mail. This work continues to shine a light on a key public health topic.  Christine Till - full article
Bassett-Gunter
Pain and gain:  Bodybuilding is an increasingly popular sport among women. The competitors are passionate and push their bodies to the limit for months, all for the satisfaction of getting on stage and showing off their hard work for a few thrilling minutes. But, as some have discovered, after the training and the competition comes the crash.  Rebecca Bassett-Gunter article
BelCastro
"Get active and help Markham win $150K for physical activity initiatives - You can be part of healthy effort". June 2019. See full article here
Bohr
The Globe and Mail: April 23, 2019
Radio Canada International: April 26, 2019
CBC SPARK: May 5, 2019
CBC: May 9, 2019
Connolly
Connolly, February 2019.  "Social Support Prevents Further Distress in Victims of Violence".  Psychiatry Advisor Article
Connolly, Preventing Harassment and Sexual Assault in High Schools, Interview, Huffington Post, November 2018.
Connolly, Adolescent Girls, Sexual Assault and Media Idols. Interview, Chatelaine Magazine, March 2018
Flett
Gord Flett was interviewed by Radio Canada International on the increasing of perfectionism and its destructiveness: Perfectionism Article
Gord Flett was interviewed for this Bottom Line Inc. article titled, Is Being a Perfectionist Making You Sick?:
See full article here
Gord Flett was interviewed by CNN "Searching for the 'perfect' meditation to fight perfectionism."  CNN Article here.
Flicker
Sarah Flicker, "Should Ontario's sex-ed curriculum be changed?" August 2019. Sex ed Article
Sarah Flicker,"Ford government's new sex-ed curriculum is 'pretty much the same,' education experts say". August 2019. See Article
March 29, 2019 Teachers 'walking on eggshells': confusion, controversy dog Ontario's sex education: York University researcher finds teachers struggle with uncertainty over controversial subject matter York Region Article
July 2018. Doug Ford reverting Ontario back to 1998 sex-ed curriculum is 'dangerous' for kids, experts say, Global News
Fraser-Thomas
Fraser-Thomas, J. (2018, November). Invited Webinar Presentation: Making Multisport Work, Sport for Life Society (~100 coaches and practitioners logged in across Canada).
Fraser-Thomas, J. (2018, August 10). Reference/quote in Today's Parent. What rep sports are really doing to kids, by Courtney Shea. Retrieved from Today's Parent Article
Khanlou
York University shares research on gender-based violence against refugee youth. YFile. June 19 2019. See Article
Workshop features research on understanding Asian Canadian youth identity. YFile. September 4 2018. See Article
Research Study: Equity-based health promotion framework for racialized black mothers of children with developmental disabilities. ASD Mental Health Blog. June 18 2018. Autism Mental Health Article
Racism and ableism stack up against black moms, study finds. Blooms Magazine. February 15, 2019. Holland Bloorview Kids Rehabilitation Hospital. Holland Bloorview Article
Mothering at the Margins: Towards an equity-based health promotion framework for racialized mothers of children with developmental disabilities. Funded by Women's College Hospital – Women's Xchange 15K Challenge.
Macpherson
Alison Macpherson,"Impact of concussions reduced in children with more years of sport experience".  April 4, 2019. See article here
Pepler
Debra Pepler, "Canada's bullying problem — and why we can't seem to fix it." Global News, October 9, 2019. See Article
Debra Pepler,"St. Michael's College committee calls for football program's reinstatement".May 29, 2019.  Globe and Mail Article
Debra Pepler,"When kids dread recess, we have a problem".  Feb 21,2019. Globe and Mail Article
Deb Pepler was quoted in this Toronto Star article about a Calgary family saying that school bullying drove their 9-year-old to suicide: See Article
Deb Pepler was quoted in this CBC News article about the psychology of child 'mob' violence and bullying after an attack in Saskatoon: ​See Article
Pillai Riddell
Rebecca Pillai Riddell, September 2019. "Why some challenges are now banned from YouTube". See Article
Rebecca Pillai Riddell, September 2019. "Afraid of Needles? You May Want to Blame Your Genes -You might have your relatives to thank for some specific fears."Full Article
Toplak
Maggie Toplak,"Intelligence Vs. Rationality".  June 6, 2019. See Article
Till
The main KM project for me is the development of a video related to fluoride exposure during early development (Funded by SHHRC Partnership Grant)
Water Economics, Policy and Governance Network (WEPGN); Project title: Developing a strategy to address knowledge gaps related to early life exposure to fluoride.
Environmental Health News. news (released 10/10/2018) by Brian Bienkowski
We add it to drinking water for our teeth — but is fluoride hurting us? York University (released 10/10/2018) by Anjum Nayyar See Article
Fluoride levels in pregnant women in Canada show drinking water is primary source of exposure to fluoride, York University (released 10/11/2018) by Anjum Nayyar See Article
Study shows potential effect of fluoride on thyroid function for some Canadians Radio International (released 10/10/2018) See Article

Fluoride in pregnant women shows water is the primary source, University of Toronto (released 10/10/2018) See Article

U of T-led study finds link between 'ADHD-like symptoms' and high fluoride levels during pregnancy, University of Toronto See Article
Weiss