Red Cross Respect Education Violence Prevention programming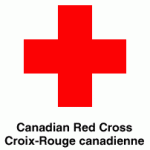 The Canadian Red Cross (CRC) is a major partner in this grant.  A core area of excellence for the CRC is violence and abuse prevention. Their Respect Education: Violence and Abuse Prevention programs have been helping to promote safe, supportive relationships and healthy communities since 1984. Built on decades of CRC experience in prevention education, injury prevention, and community-based safety programs, this nationally recognized, award-winning service has reached more than 4 million Canadians.
Walking the Prevention Circle (WTPC) is one of the Respect Education programs. WTPC was developed by and for First Nations, Inuit, and Métis communities and has been building community capacity in Indigenous communities for the past 13 years. Over 200 First Nations, Inuit and Métis communities coast-to-coast-to-coast have examined relationship issues and safe environments for their children and youth.
Ten Steps to Creating Safe Environments for Children and Youth "is a resource for organizations and communities to help in the development, implementation and monitoring of concrete actions to prevent, reduce, mitigate and respond to interpersonal violence." (2011, p. 8 Ten steps Manual, International Federation of Red Cross and Red Crescent Societies)
Click here for a Red Cross PDF file of the Ten Steps booklet.
PREVNet: Promoting Health Relationships and Eliminating Violence Network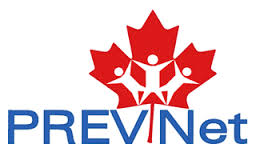 PREVNet's mission is "to create, facilitate, evaluate and mobilize science-based knowledge, tools and resources on building and sustaining healthy relationships in Canada and around the world." PREVNet has consulted on Respect Education violence prevention programming for schools and communities. The partnership between the Canadian Red Cross and PREVNet has developed over seven years. PREVNet is a national network comprising 58 researchers, 56 graduate students, and 50 national youthserving organizations, funded by Networks of Centres of Excellence as a Knowledge Mobilization Network. PREVNet's basic tenet is that healthy development depends on healthy relationships. Traditionally, Indigenous communities have been child-centered and survival of nations depended