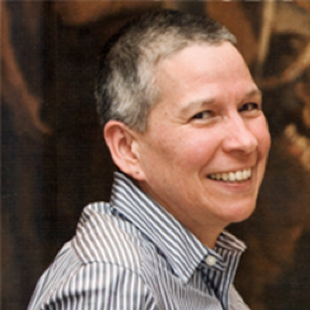 Assistant Professor
Contact
Department: Education
Email address: SDion@edu.yorku.ca
York U Profile link: https://edu.yorku.ca/edu-profiles/index.php?mid=112353
Research Gate Link: https://www.researchgate.net/profile/Susan_Dion 
Research Interests
Dr. Dion is an Indigenous scholar (Potawatami/Lenape) who has been working in the field of education for over thirty years. Dr. Dion specializes on issues related to Indigenous matters in education and the role of Indigenous relationships in teacher education. Her research interests also include topics such as Decolonizing and Indigenizing Education; Urban Aboriginal Education; and violence prevention in Indigenous communities. Dr. Dion's work with the Ontario Ministry of Education, TDSB and other initiatives on the decolonization of school curriculum has a wide impact on research and practical application of decolonization and indigenization methods within education. As an expert in the field, she is frequently consulted as an expert on Indigenous issues in education in the news media, speaker, and in other community contexts.
Published Manuscripts (Select Publications)
Rice, C., Dion, S. D., Fowlie, H., & Mündel, I. (2020). Re/turning the gaze: unsettling settler logics through multimedia storytelling. Feminist Media Studies, 1-19.
Dion, S. D., & Dion, M. R. (2018). The braiding histories stories. Gender and Women's Studies: Critical Terrain, 349.
Dion, S. D., & Salamanca, A. (2018). Enunciation: Urban Indigenous Being, Digital Storytelling and Indigenous Film Aesthetics. The Canadian Journal of Native Studies, 38(1), 183-207.
Dion, S. D. (2018). The Listening Stone Project Year Four.
Dion, S. D. (2016). Mediating the space between: Voices of Indigenous youth and voices of educators in service of reconciliation. Canadian Review of Sociology, 53(4), 468.
Dion, S. D. (2016). The Listening Stone Project Year Three.
Dion, S. D. (2015). Listening Stone Year Two: Deliberate Inquiry, Complex Questions, Deep Learning.
Dion, S. D., & Salamanca, A. (2014). inVISIBILITY: Indigenous in the city Indigenous artists, Indigenous youth and the project of survivance. Decolonization: Indigeneity, Education & Society, 3(1).
Dion, S. D. (2014). The Listening Stone.
Dion, S. D., DeMerchant, M., Lapointe, K., & Waldorf, S. (2012). Our place in the circle: A review of Métis content in Ontario faculties of education. York University Faculty of Education.